Submit your cv
Get started on finding your perfect job.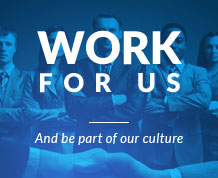 Various Positions - Banking Professionals
Posted on 2 Jan 2017
Location: Riyadh
Banking and Financial Services
Riyadh, Kingdom of Saudi Arabia
Key Responsibilities will include:
Our client, a renowned MNC Bank based in Riyadh is looking to recruit an Investment Analyst under Investment Banking Division.
The primary responsibilities will be:
Conducting due diligence on companies and industries by researching, reading financial statements and market data;
Analysing financial information relating to specific companies, e.g. company results, profit and loss, balance sheet and cash flow statements to determine how an organisation is positioned to deliver for investors;
To complete analysis and manage transaction execution to contribute to the achievement of the budgeted annual income and transaction targets for Investment Banking
Manage and monitor transaction execution for each deal to meet deadlines, customer expectations and contractual obligations of bank's mandates
Who we're looking for:
Required Skills:
Minimum Bachelors degree in the field of Banking /Finance / Accounting, preferably with professional certification (CFA/FRM/CPA/ACCA).
Minimum work experience of 2 years working in an Investment banking environment.
Experience in structuring and executing syndications, capital markets, real estate and asset based financing transactions.
Candidates who have worked on both primarily under equity and debt transaction.
Candidates who have worked on financial modelling and worked on advisory pitch on buy or sell side
Areas of expertise: Private Equity, M&A, Debt Structuring, Debt Advisory, Project Finance, Asset Based Finance & Syndication.
What's on offer:
Post reviewing, we shall call you to have a discussion in order to understand your profile better and discuss any upcoming opportunities that would match your skillset.
Contact
Job Ref: TI-7u5c
Your application will be sent to Shahab Mushtaq .