Submit your cv
Get started on finding your perfect job.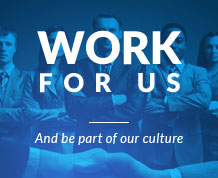 Posted on 19 Jan 2017
Location: Riyadh
Banking and Financial Services, Property and Construction
Riyadh, Kingdom of Saudi Arabia
Key Responsibilities will include:
Our client, a large conglomerate is looking to recruit a Head of Finance. The candidate will be responsible for the administrative, financial, and risk management operations of the Company and will work closely with the CEO to set direction and strategy of the Company.
Attend Company board meetings and report on issues impacting the Company.
Member of the Company's various Committees, responsible for providing strategic insight on land acquisitions and deal structure.
Provide strategic financial input and leadership on major decisions affecting the organization.
Make recommendations to the CEO and the Board of Directors on potential Company acquisitions & JVs.
Partner with CEO and Commercial Heads on Operations to provide strategic direction and overall organizational leadership.
Plan, develop, organize, implement, direct, and evaluate the organization's fiscal function and performance.
Act as a resource to the CEO and other executives by providing timely and accurate analysis of budgets, cash flow and other financial data.
Responsible for negotiating and maintaining lines-of-credit with banks and lending institutions to meet the organization's operating needs.
Work with banks and/or investment bankers to raise capital as required for expansion.
Who we're looking for:
Someone with experience in the Real Estate or Mortgage industry. As well as experience with M&As and JVs. Furthermore, experience in budgeting & reporting and fulfilling all the financing needs of the company including; working capital, project, contracting and real estate financing.
What's on offer:
Remuneration will be offered to reflect the strength of your expertise and experience.
Contact
Job Ref: TI-bb2n
Your application will be sent to Faisal Mushtaq.