Submit your cv
Get started on finding your perfect job.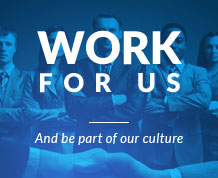 General Counsel - Legal (Saudi National)
Posted on 21 Jun 2017
Location: Riyadh
Government
Riyadh, Kingdom of Saudi Arabia
Key Responsibilities will include:
Our client, a Semi Government entity looking to recruit a General Counsel (Head of Legal) in Riyadh. The candidate will be responsible for all the Legal Issues of the Company and will report to Director General of the Company.
The main responsibilities of this position include:
Ensure that Company operates in compliance with applicable laws and regulations by identifying relevant legal, regulatory and compliance requirements
Plan, coordinate and manage the legal affairs and operations of the company
Represent the Company in all legal matters and work with appropriate
Senior leaders to define a strategic defence assess the merit of legal actions taken on behalf or against company and approve settlements of disputes where warranted
Conduct legal due diligence, and update legal requirements
Oversee the selection, retention, and management of all outside counsel
Draft and solidify agreements /contracts /other legal documents
Evaluate risk factors regarding business decisions and operations from a legal perspective, and provide advice regarding appropriate mitigations
Monitor and communicate governmental laws and regulations affecting company to the Director General and senior leadership team
Establish company business compliance framework and define
Compliance policies and procedures, and monitor their effectiveness
Conduct or direct the internal investigation of compliance issues Develop compliance reports and provide periodic reporting to company's leadership
Ensure documents are retained to meet compliance requirements Develop and provide complian
Who we're looking for:
Bachelor's degree in Law with specialization in Corporate Law or related field
10+ year's experience in a relevant position managing legal affairs in a large entity
Strong negotiation skills, specifically must be able to anticipate and proactively manage issues, challenges and outcomes to best position of the company
What's on offer:
Attractive monthly salary
Annual performance bonus
Family Insurance.
Education Allowance
Contact
Job Ref: TI-0ce0
Your application will be sent to Shahab Mushtaq .