Submit your cv
Get started on finding your perfect job.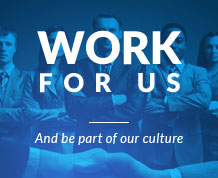 PMO, PPP & Privatization candidates
Posted on 2 Aug 2017
Location: Riyadh
Banking and Financial Services, Oil, Gas and Energy, Property and Construction, Engineering and Manufacturing, Technology and Telecom, Government
Riyadh, Kingdom of Saudi Arabia
Key Responsibilities will include:
Our client, a newly created semi-government entity in Riyadh is looking for a pool of candidates who are specialized in the field of PMO, PPP & Privatization. This can include people who are currently holding Analyst to Director level position.
PPP
Banking Financial/ Advisory experience with a focus on PPP infrastructure/project and leveraged finance and real estate gained at reputable companies.
Successful working in large portfolio consisting of bilateral and syndicated PPP infrastructure / construction finance transactions.
Privatization
Providing advice on Privatization strategy and implementation of the same with the Government
To work closely with counterpart authorities in the various ministries of the Government.
The candidate will manage the privatization process for the sale or lease of medium sized enterprises, including defining and agreeing on the transaction structure.
PMO
Responsible for all aspect of the projects over the entire life-cycle.

Ensures all goals and objectives are met as to timeline and budget.
Works on highly complex organizational projects throughout the organization with designated key personnel to evaluate, prioritize & initiate work.
Plans, manages and owns traditional project activities through the development and execution of highly – detailed project plans to ensure that projects are on time, within budget, and completed with a high degree of quality.
Who we're looking for:
Candidates with PPP & Privatization experience.
PMP certification is a must for PMO position.
What's on offer:
Attractive Remuneration will be offered to reflect the strength of your expertise and experience.
Contact
Job Ref: TI-tizy
Your application will be sent to Faisal Mushtaq.