Submit your cv
Get started on finding your perfect job.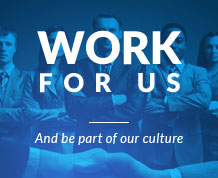 Billing & Collections Specialist (Saudi Nationals only)
Posted on 9 Oct 2017
Location: Riyadh
Consulting, FMCG, Government
Riyadh, Kingdom of Saudi Arabia
Key Responsibilities will include:
Our client, a Semi Government entity looking to recruit a Billing & Collections (reporting directly to the Head of Operations) Specialist in Riyadh. The candidate responsible for executing all billing and collection activities
JOB RESPONSIBILITIES
Assist the head of operation in the formulation of the billing & collections policies and procedures, ensuring these are adhered to in the day-to-day billing & collections operations
Verify and review the calculation of landowner fee dues, selecting and sampling bills for accuracy prior to dispatch to Saudi past
Initiate the billing process through the system, and ensure follow up on the issued bills through SADAD and the Saudi post to ensure that all bills have been issued accurately
Maintain and update a log of delayed / late payments by landowners and initiate the penalties process,
Verify and review calculation of penalties for delayed / late payments or for late registration,
Follow up on the billed penalties (through coordinating with the engagement specialist) to ensure landowners are informed of the penalty amounts and due,
Monitor the collection process and analyze the collection data to initiate the relevant follow up process with the respective land owner,
Initiate the escalation process for uncollected dues and follow up to ensure that the relevant escalation procedure is applied to the concerned land owner,
coordinate the with financial controller for aged accounts receivables and doubtful accounts status and treatment, and for the issuance of any refund that arises from the disputes process, in addition coordinates with the financial controller for bills cancelations / amendments in accordance with the relevant policies,
Generate periodic and ad-hoc reports / statistics on status of the billing and collections activity, etc. to enable effective decision making by the SBU leadership.
Perform any other tasks as directed by the head of operation.
Who we're looking for:
Bachelor degree in business administration accounting or equivalent is required
experience in an accounts receivable function
What's on offer:
-Attractive Salarary
-Annual Performance Bonus (Discretionary)
-Family Insurance + Parents
Contact
Job Ref: TI-98jj
Your application will be sent to Shahab Mushtaq .