Submit your cv
Get started on finding your perfect job.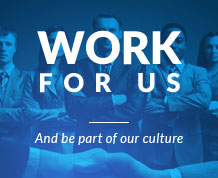 IT Data Platform Manager (Banking Experience)
Posted on 19 May 2018
Location: Abu Dhabi
Banking and Financial Services
Abu Dhabi, United Arab Emirates
Key Responsibilities will include:
Maintain big data platform environment and middleware systems and manage day-to-day maintenance.
Oversee the security of big data platform and middleware systems through the use of vulnerability tools and enforcements of policies and procedures to ensure integrity and protection of systems and data.
Plan and oversee the upgrade and patching of data platforms and systems by liaising with business units and external vendors.
Responsible for creating planned maintenance windows and completing required UAT to ensure required / ongoing support for systems and applications can be secured.
Coordinate with external vendors to work on support issues and monitor contract compliance to ensure services are provided as per agreed service level agreements (SLAs) and turnaround times (TATs).
Who we're looking for:
Must have Bachelor Degree in IT / Computer Science or equivalent professional qualification.
Must have 8 years of experience in Banking / Financial Services in IT, with 5 years of experience in Managerial.
Must have Certification in Cloud platforms (For example: AWS Solution Architect) and / or Cloud Technology Certification in Infrastructure Domain Middleware Systems Certification.
Must have Knowledge of UNIX/LINUX OS and experience with Hadoop platform engineering.
Must have good experience with Java, Python or Scala Experience with IBM Web Sphere, Oracle Web Logic, Red Hat JBOSS & Apache Tomcat Administration.
Must have understanding of Shell Scripting and all the components in the Hadoop ecosystem (For example: Apache Hive and Apache Mahout).
What's on offer:
Attractive Tax Free Salary Package
Family Medical Insurance
Annual Performance Bonus
Contact
Job Ref: TI-hwmn
Your application will be sent to Jassim Siddique.