Submit your cv
Get started on finding your perfect job.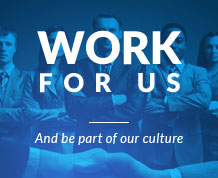 Public Relation and Media Manager (Oil & Gas)
Posted on 30 Oct 2018
Location: Abu Dhabi
Oil, Gas and Energy
Abu Dhabi, United Arab Emirates
Key Responsibilities will include:
Responding to requests for information release or press conference from the media or designating a spokesperson or source of information.
Writing press releases and other media communications to promote organization.
Planning or directing the development of programs to maintain favourable public and stakeholder views of the organization's agenda and accomplishments.
Studying the organization's objectives, promotional policies, and needs to build public relations strategies that influence public opinion.
Preparing and editing organizational publications, including employee newsletters or stockholders' reports, for internal and external audiences.
Who we're looking for:
Must have 10-12 years of experience in supply within the field of corporate communications & Public Relations with minimum 5 years of experience in managerial roles.
Must have bachelor Degree in Journalism, Public Relation, Marketing or related field.
Must have experience in Marketing, Advertising, Communications or a related discipline.
Must have good experience in experience handling a press conference and ability to run PR campaigns that deliver measurable results and meet objectives.
Must have experience and ability to pitch media and knowledge of consumer marketing as well as worked on big strategy plans.
Must have experience in oil & Gas and worked in global organizations.
Must have excellent written and verbal communication skills.
What's on offer:
Attractive Salary Package
Health Insurance and Travel Allowance
Annual Performance Bonus
Contact
Job Ref: TI-f4rx
Your application will be sent to Jassim Siddique.