Submit your cv
Get started on finding your perfect job.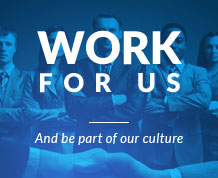 Posted on 7 Mar 2019
Location: Dubai
Banking and Financial Services
Dubai, United Arab Emirates
Key Responsibilities will include:
Our client - a Financial services company in DIFC (category 2 license) is looking to recruit Finance & HR Manager in Dubai.
Primary responsibilities will include:
Financial Planning & Analysis
Review and analysis of financial reports received from Head Office
Ensure submission of regulatory reports (PIB, VAT Returns) with the prescribed timeline
Finalise external audit at the year-end.
Manage Annual budget and quarterly forecasting process.
Monthly revenue and expense reporting to the Management.
Manage local IT and be key liaison to HQ IT department.
Manage reimbursement to employees and payment of office expenses.
Ensure proper accounting practices and manage all the external reporting.
Ensure all communication with the tax authorities, build up and maintain other related legal and government relationship.
Establish and improve the enterprise internal financial process, ensure the implementation of global traveling and other related policy.
Cooperate and assist with HQ accounting department.
Human Resources
Develop job descriptions for key functions.
Implement detailed recruitment plan, organizing recruitment and interviews.
Expansion of recruitment channels, maintenance and updates recruitment information
Payroll accounting and process.
Establish employee handbook and improve the internal employee benefits.
Management of HR files, contracts signed & renewal & termination.
Handle the employment and resignation procedures.
Manage labor relation issues and handle employee disputes or arbitration if any.
Providing reports and give feedback to direct supervisor.
Who we're looking for:
We are looking for candidates who will be responsible for Financial Planning & Analysis and Human Resources for the Dubai and India offices. DFSA regulation reporting is a MUST, therefore the candidate should be working in an existing DIFC company.
What's on offer:
Attractive monthly salary.
Annual Performance Bonus
Family medical insurance.
Air fare allowance. (Indivisual only)
Contact
Job Ref: TI-nosd
Your application will be sent to Shahab Mushtaq .