Submit your cv
Get started on finding your perfect job.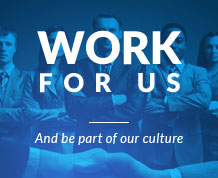 Internal Auditor Senior Specialist - CIA/CFSA/CPA/CA/CISA (UAE Nationals Only)
Posted on 31 Mar 2019
Location: Abu Dhabi
Banking and Financial Services
Abu Dhabi, United Arab Emirates
Key Responsibilities will include:
Identify and evaluate risks associated with the audit engagement scope.
Prepare audit plans, including audit programs and budgets.
Lead the execution of audit by creating audit program and supervise engagements in line with IA procedures.
Review risk registers, process flow charts, controls, and detailed working papers and draft the internal audit report.
Develop and update concise control policies and procedures based on key controls that define "well controlled".
Ensure the adherence and implementation of the Internal Audit Quality Assurance program.
Ensure quality and completeness of working paper files, and timely documentation in audit software (e-Governance Portal).
Execute assurance, Consultancy, special assignments, and other internal departmental activities.
Prepare the quarterly Audit Committee Pack.
Assist in the preparation of the annual audit risk assessment and the development of the audit plan, for financial, operational, compliance, performance detailing assignments, timeframes and resources required and submit to line manager for review and approval.
Perform Audit Planning and agree with the HIAD on the audit approach and the expectation for the audit assignment as per Internal Audit Policies & Procedures.
Execute special investigation requested by the Audit Committee as directed by the HIAD.
Conduct follow up assignments and report to the HIAD the findings on the status of implementation of the recommendations raised in the final report.
Who we're looking for:
Bachelor Degree in Business Administration / Business Management / Accounting / Finance and Banking.
Must have 5-7 years of experience in similar role.
Must have CIA (Certified Internal Auditor).
Good understanding of Regulatory and standard bodies regulations like SCA.
What's on offer:
Attractive Salary Package (all inclusive)
Family Medical Insurance
Education Allowance for Children
Annual Performance Bonus
Contact
Job Ref: TI-6uo5
Your application will be sent to Jassim Siddique.