Submit your cv
Get started on finding your perfect job.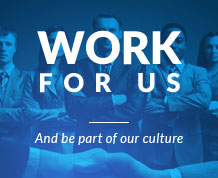 Security Manager (FM/Real Estate)
Posted on 1 Apr 2019
Location: Abu Dhabi
Banking and Financial Services
Abu Dhabi, United Arab Emirates
Key Responsibilities will include:
Implement effective security and manage security of premises, employees, customers and assets covering all security operational activities in compliance with local regulatory standards and implement directives from Head of Security and Head of GS & Security / Global Head of Real Estate.
Work on meeting Security and RED objectives and goals while maintain productivity; meeting performance KPI and the security teams performance while remaining within the budget.
Implement security operation process and procedure across locations.
Manage incident response and coordinate with FM teams / law enforcement agencies.
Implement security policy and procedure that ensure delivery of effective services. Cultivates business relationships and promote coordination with all relevant stake holders.
Conduct security reviews and risk assessments and present report with articulation of mitigating controls to reduce the risk exposure.
Providing direction on day-to-day security issues to all security supervisors.
Monitor controls and conduct review and ensure that issue are properly addressed and track for closure. Properly track audit issues and corrective action related to issues raised by internal / external auditors.
Ensure all required permission from local authorities and law enforcement agencies are timely obtained for security related work stream and other permission for general maintenance and shifting etc.
Ensure to prepare the sites for authorities' inspection and ensure that all inspections from authorities get successful results for trade license renewal in a timely manner.
Who we're looking for:
Bachelor Degree in Computer Science or any other professional qualification.
Must have 3-5 years of experience in Corporate Security Facility Management, Security Operations and Incident Mangement.
Good experience in Reporting and Emergency Response Planning.
Must have knowledge of Security Protocols, Policies and Procedures.
Must be fluent in Arabic and English (Speaking, Reading and Writing).
What's on offer:
Attractive Tax Free Salary Package (all inclusive)
Family Medical Insurance
Annual Performance Bonus
Contact
Job Ref: TI-s8p7
Your application will be sent to Jassim Siddique.