Submit your cv
Get started on finding your perfect job.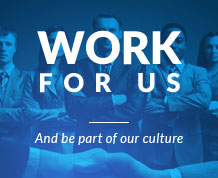 Our client is a leading Semi-Government entity looking for a Internal Audit Senior Specialist who will be responsible to plan, supervise and oversee various audit activities being conducted by assigned auditors and as requested by Head of Internal Audit.
Our client is a leading Government entity looking for a Senior Procurement Specialist who will responsible to execute purchase requirements of corporate materials, services supplies and equipment and also dealing with external vendors.
Our client is a Market Leader in the Banking Industry within the Middle East region with international operations looking for a System Administrator (Unix / Linux) who will responsible for critical server infrastructure running with Unix OS and hosted various applications.
Our client is market leader within Energy Industry based in the GCC region is looking to hire Senior Global Infrastructure IT Engineer who will responsible to provide hands on operational support and ensure that business applications on the systems are deliver on the agreed levels of availability, redundancy, security and performance.
Posted on 24 Feb 2019
Location: Abu Dhabi
Our client - a large government-owned Energy company is looking to recruit a Legal Counsel in Abu Dhabi.
Posted on 12 Feb 2019
Location: Abu Dhabi