Submit your cv
Get started on finding your perfect job.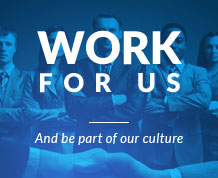 Our client is a Market Leader in the Banking Industry within the Middle East region with international operations looking for a Digital Channel Lead - Sales Tablet who will be responsible for mobile lead defines strategy for Sales Tablet and road-map also focus on functionality and customer experience in detail on Sales Tablet.
Posted on 31 Mar 2019
Location: Abu Dhabi
Our client - an International financial services company specializing Corporate Trade Finance activites in Karachi is looking to recruit a Sales Manager from Banking (Trade Finance Sales) OR Textile Industry.
Posted on 18 Mar 2019
Location: Karachi
Our client is a leading Saudi Arabia Government Entity looking for Director of Sales and Business Development who will be responsible to drive the sales revenues of the newly set up company for finance servicing. This job role directly reports to the CEO.
Posted on 17 Feb 2019
Location: Riyadh