Submit your cv
Get started on finding your perfect job.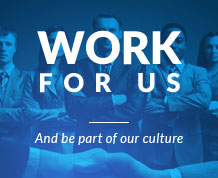 Our client - a part of a large renowned group is in the Consumer Goods industry primarily producing Soap & Palm Oil refining is looking for a Production Manager (reporting directly Plant Manager). The location of this position will be in Medan - Indonesia.
Posted on 6 Jul 2020
Location: Dubai
Our client – which is a company specializing in innovative energy reduction and renewable energy generation to industrial and commercial sites is looking to recruit a Solar System Engineer in Dubai UAE. The company is a part of large conglomerate Group Headquartered in Dubai
Posted on 15 Jun 2020
Location: Dubai
Our client - a large Government entity is looking to recruit a Data Analyst who will work as a data processor in Performance Monitoring and Control Division.
Posted on 17 Sep 2019
Location: Abu Dhabi
Our client, a large semi-government entity in Abu Dhabi with global operations is looking to recruit a Technical Support Engineer who will report directly to the Head of Technical Support & Optimization.
Posted on 20 Jun 2019
Location: Abu Dhabi