Submit your cv
Get started on finding your perfect job.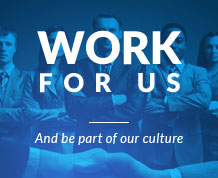 Our client is a Market Leader in the Oil and Gas industry looking for a Country Manager / Operations & Commercial based in Kurdistan (Erbil City) who will be responsible for all operations and business development in Kurdistan, Iraq within the framework of the Company's policies and procedures and in compliance of applicable regulations.
Posted on 23 Jul 2018
Location: Abu Dhabi
Our client, a newly created semi-government entity in Riyadh is looking for a pool of candidates who are specialized in the field of PMO, PPP & Privatization. This can include people who are currently holding Analyst to Director level position.
Posted on 2 Aug 2017
Location: Riyadh