Submit your cv
Get started on finding your perfect job.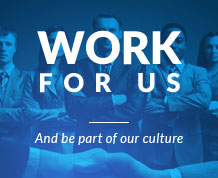 Our client is a newly established private organization in Saudi Arabia looking for a young and dynamic Saudi National Leader to lead the Theatre & Performing Arts Council in Saudi Arabia
Posted on 17 Jul 2018
Location: Riyadh
Our client is a leading Semi-Government Entity based in Abu Dhabi looking for a Chief Technology Officer responsible for establishing company's technical vision, implementing and advising on business continuity and leading all aspects of technology development, according to its strategic direction and growth objectives; provide guidance and necessary governance for operations technology and decide on delivery of technology components for the Global Organization.
Posted on 8 Jul 2018
Location: Abu Dhabi
The Commission is seeking to recruit a dynamic, visionary and innovative person to fill the position of the CEO / Advisor. Reporting to the Group CEO, the CEO will provide strategic leadership by working with the Board and management team, to ensure the development of a robust local film industry and promote the country as the preferred destination for film production in the region
Posted on 23 May 2018
Location: Dubai
Our client is leading government entity based in Saudi Arabia looking for a Digital Director to lead and development of the digital platform, communication and response strategies.
Posted on 6 May 2018
Location: Riyadh