Submit your cv
Get started on finding your perfect job.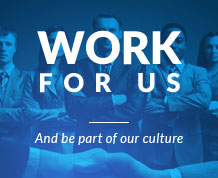 Our client – a large local bank in the UAE is looking to recruit a Senior Accountant - Financial Reporting position that will be reporting directly to Head – Financial Reporting in their HO Abu Dhabi.
Posted on 20 Mar 2019
Location: Dubai
Our client, a large semi-government entity in Abu Dhabi with global operations is looking to recruit a Group Accountant who will report directly to the Head of Accounting.
Posted on 7 Mar 2019
Location: Abu Dhabi