Submit your cv
Get started on finding your perfect job.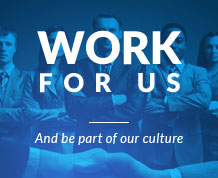 Our client is a leading Semi-Government Entity based in Abu Dhabi looking for a Chief Technology Officer responsible for establishing company's technical vision, implementing and advising on business continuity and leading all aspects of technology development, according to its strategic direction and growth objectives; provide guidance and necessary governance for operations technology and decide on delivery of technology components for the Global Organization.
Posted on 8 Jul 2018
Location: Abu Dhabi
Our clients  – a newly created Government entity is looking to recruit a Press Office Senior Manager in Riyadh. This Managerial role will report directly to the Deputy Director of the entity.
Posted on 11 Apr 2018
Location: Riyadh
Our client, a newly created semi-government entity in Riyadh is looking for a pool of candidates who are specialized in the field of PMO, PPP & Privatization. This can include people who are currently holding Analyst to Director level position.
Posted on 2 Aug 2017
Location: Riyadh