Submit your cv
Get started on finding your perfect job.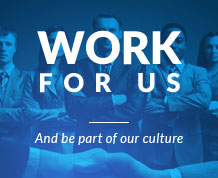 Sr. Manager - Credit Corporate FI (Location: Abu Dhabi)
Posted on 2 Aug 2017
Location: Abu Dhabi
Banking and Financial Services
Abu Dhabi, United Arab Emirates
Key Responsibilities will include:
Our client – a large local bank based in the UAE is looking to recruit a Sr. Manager - Corporate Credit in Financial Institutions who will be reporting directly to the Head of Credit Proposal department located in Abu Dhabi.
The main responsibilities of this position include:
To review the FI parameterized Credit Facilities proposals, evaluate and assess the credit risk involved in all aspect of the Lending Credit Guidelines.
To make precise recommendations of Credit Proposals to the Risk department that are proposed by respective credit analyst.
Verify checks done by Credit analyst (s) on client through various application systems of the Bank.
Ensure timely approval or decision on credit requests in accordance with Service Level Agreement with business units or within prudent time limits for the activity.
Manage a team consisting of Corporate Credit Analysts and support staff.
Who we're looking for:
Minimum of 8 - 10 years of total work experience in the banking / financial industry.
Reviewing Credit proposal for FI team within Banking Domain is a must.
What's on offer:
Attractive monthly (tax-free) salary.
Annual Performance Bonus (discretionary).
Family medcial insurance.
Annual family air fare allowance.
Education allowance for school going children.
Relocation assistance.
Contact
Job Ref: TI-wkon
Your application will be sent to Faisal Mushtaq.