Submit your cv
Get started on finding your perfect job.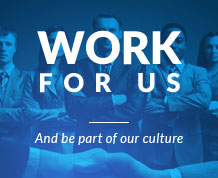 Head of Research and Analytics (Saudi National only)
Posted on 18 Sep 2017
Location: Riyadh
Property and Construction, Consulting, FMCG, Government
Riyadh, Kingdom of Saudi Arabia
Key Responsibilities will include:
Our client, a Government entity in the field of Real Estate is looking to recruit a Head of Research and Analytics who will report directly to the CEO. We are looking for candidates who maintain a view on market trends, shocks, etc.to inform the strategy of the company and allow it to respond in an agile manner.
The primary responsibilities will be:
Conduct Research:
Analyze market data from existing sources
Conduct primary research to address gaps
Cleanse and merge datasets
Publish:
Prepare and release indicators/indices in an accessible format at regular intervals
Promote publications through press releases and partnerships with real estate companies/consultancies
Monitor:
Track leading indicators of real estate market health
Develop internal dashboard for use by top management to respond to trends/shocks
Organizational & People Development:
Provide leadership and guidance to the companies research team
Coordinate with other concerned research bodies
Support decision making at the board/governor level based on the best available data
Increase transparency in the Saudi real estate market through the timely publication of market indicators/indices and reports
Who we're looking for:
Experience managing large datasets and publications with emphasizes on Real Estate market.
Bachelor's degree in relevant field, required
Advanced degree in statistics or other relevant field preferred
What's on offer:
Attractive monthly salary
Family medical insurance
Contact
Job Ref: TI-govx
Your application will be sent to Shahab Mushtaq .