Submit your cv
Get started on finding your perfect job.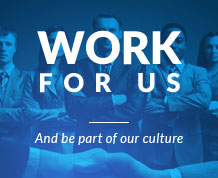 Legal Specialist (Saudi National)
Posted on 8 Oct 2017
Location: Riyadh
Property and Construction, FMCG, Government
Riyadh, Kingdom of Saudi Arabia
Key Responsibilities will include:
Our client, a Semi Government entity looking to recruit a Legal Specialist (reporting directly to General Counsel) in Riyadh. The candidate will be responsible for providing support to the General Counsel through the analysis of disputes cases, contract reviews, preparation of legal documentation used in litigations, and following up with Ministry of Justice (MoJ) on any cases involving the SBU, in a timely and accurate manner
The Job Responsibilites:
Assist the General Counsel in the formulation of the legal policies and procedures, ensuring these are adhered to in the day to day operations.
Analyze disputes cases providing a legal recommendations for the validity of disputes to the General Counsel for vetting prior to being socialized with the Director General.
Prepare / Review contractual templates and General terms and conditions, ensuring compliance with applicable rules and regulations, and forwarding to the General Counsel for approval as and when changes occur.
On the instruction of the General Counsel, assess requested changes in General / Particular Terms and Conditions, providing advice on the legal implication of changes for consideration.
Assist in the handling of any legal / contractual issues arising from contract amendments afterwards as and when required.
Prepare the required legal documentation for litigation purposes (including but not limited to: Case Filing documentation with the MoJ, Legal documentation, memos, research papers, etc.) – coordinating closely with the General Counsel to rectify identified issue(s), if any.
In coordination with the General Counsel, follow up with appropriate MoJ representative on any outstanding court cases against Landowners for collection.
Follow up on changes in legislation and other developments in the legal field to remain updated, and communicate the same to all SBU employees.
Keep current with the latest applicable rules, regulations, Decrees, etc.
Perform any other task as directed by the Director General.
External Ministry of Justice (MoJ), Disputes & Penalties Committee, any other Government entity as required
Who we're looking for:
Bachelor's Degree in law or equivalent is required


What's on offer:
Annual Performance Bonus (Discretionary)
Family Insurance + Parents
Contact
Job Ref: TI-fcro
Your application will be sent to Shahab Mushtaq .