Submit your cv
Get started on finding your perfect job.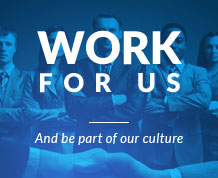 Posted on 9 May 2019
Location: Abu Dhabi
Banking and Financial Services
Abu Dhabi, United Arab Emirates
Key Responsibilities will include:
Our client – a large local bank in the UAE is looking to recruit a Tax Compliance Advisor Reporting position that will be reporting directly to Head Compliance Advisory & Regulatory in their HO Abu Dhabi.
To provide tax compliance advice and act as a subject matter expert to the bank and its subsidiaries on applicable tax regimes in all jurisdictions (EU Tax, US FATCA, UK FATCA, CRS) and implement tax related requirements including designing, continually improving and delivering bank policies; procedures; reviewing products and services in order to ensure compliance with international tax regulatory requirements and common reporting standards.
Review, interpret and analyse existing, new and amended regulations related to different tax regimes to ensure compliance, applicability and implementation throughout the bank's branches and subsidiaries.
Engage in and initiate cross-functional discussions in order to design and execute implementation roadmaps which are in line with project governance and management guidelines and meet regulatory tax requirements.
Perform detailed analysis, interpretation of analysis and review of entities within the Group in order to determine applicability of tax requirements.
Provide regular updates, strategic direction and act as subject matter expert to senior management/relevant steering committees to inform them on compliance status, obtain buy-in to recommendations, escalate issues and seek guidance.
Design, develop and implement a Tax Compliance monitoring program to identify deficiencies in processes, systems and procedures; perform tax compliance checks and recommend corrective actions to ensure that any tax non-compliance is addressed and all tax related reporting submissions are done on timely basis.
Design/deliver tax compliance training and provide coaching to internal stakeholders to ensure awareness of applicable tax and reporting regulations in relation to applicable Tax regimes.
Manage relationships with internal stakeholders at levels, including Group Heads and Steering Committee members, to ensure alignment to changes and secure cross-functional buy-in.
Who we're looking for:
Required Skills
At least 10 years of experience in banking, accounting or financial services sector with at least 5 years of experience in a tax related role.
Knowledge of EU Tax, US FATCA, UK FATCA and CRS.
Knowledge of XML and other reporting formats.
Knowledge of international banking and taxation best practice.
Banking/finance knowledge and practical implementation experience must include, but is not limited to, products, processes, policies, transactions, systems and documentation.
What's on offer:
Annual performance bonus.
Family airfare allowance.
Family Medical Insurance.
Education Allowance for children.
Contact
Job Ref: TI-nkv1
Your application will be sent to Shahab Mushtaq .