Submit your cv
Get started on finding your perfect job.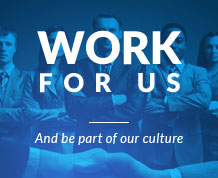 Information Security Risk Manager (UAE Nationals only)
Posted on 16 Sep 2019
Location: Abu Dhabi
Banking and Financial Services, Government
Abu Dhabi, United Arab Emirates
Key Responsibilities will include:
Our client - a local bank is looking for an Information Security Risk Manager (UAE National only) who will report directly to the Head of Operation & Market Risk in Abu Dhabi
Primary responsibilities will include:
To take the lead and provide a focal point for security and information risk matters.
Responsible for plans to develop and improve information security at Bank.
To provide leadership to help improve, prioritize and ensure consistent information security risk management practices are being followed and comply based on a defined framework and methodology. Manage, development, and maintenance of Information policy, standards, procedures and guidance.
Identify Regulations and ensure full compliance with all local, international and financial regulatory requirements and mandate.
Collaborate with teams within and outside of Information Security to assess, monitor, and reduce security risk within Gap environment.
Manage collection and reporting of relevant Information Security risk metrics to senior leadership.
Carry out vulnerability assessments of systems and processes, identifying potential vulnerabilities, to make recommendations to control any risks identified and to ensure they are implemented.
Enhance and manage InfoSec risk management processes; including risk identification, assessment, monitoring, remediation, and acceptance.
Reviews incidences reported and investigated with regard to information security to ensure that appropriate actions are taken.
Promote security awareness by developing and implementing a security awareness and training program.
Ensure processes are in place for the detection of information security violations.
Define and ensure the processes for user logical access management
Enhance and ensure the data protection and access controls.
Who we're looking for:
We are looking for an Information Security Risk Manager (UAE National only)
What's on offer:
Attractive Monthly Salary
Annual performance bonus.
Airfare allowance (1x gross).
Family Medical Insurance.
Education Allowance.
Contact
Job Ref: TI-2lq3
Your application will be sent to Shahab Mushtaq .