Submit your cv
Get started on finding your perfect job.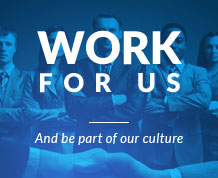 Posted on 15 Jun 2020
Location: Dubai
Oil, Gas and Energy, Engineering and Manufacturing, Technology and Telecom, Consulting
Dubai, United Arab Emirates
Key Responsibilities will include:
Our client – which is a company specializing in innovative energy reduction and renewable energy generation to industrial and commercial sites is looking to recruit a Solar System Engineer in Dubai UAE. The company is a part of large conglomerate Group Headquartered in Dubai.
Responsibilities:
Conduct energy site audits for commercial, industrial and domestic sites to reduce energy consumption.
Conduct engineering site audits to collect all the necessary structural, electrical, and related site information for use in the design for commercial, industrial and domestic solar power systems.
Develop detailed engineering drawing including 3D models and shadow analysis with losses and optimization recommendations of site for solar energy installations using computer-aided design (CAD)
This should also include creating electrical single-line diagrams, panel schedules and connection diagrams and optimized routing schedules.
Develop design specifications and functional requirements for energy systems and components.
Review specifications and recommend engineering or manufacturing changes to achieve solar design objectives.
Prepare a detailed BOQ to be sent out to suppliers and contractors.
Evaluate plans or specifications of existing systems to determine technological or environmental implications and recommend technical design or process changes to improve efficiency, quality, or performance.
Provide technical direction or support to installation teams during installation, start-up, testing, system commissioning, or performance monitoring.
Perform computer simulation of solar photovoltaic (PV) generation system performance or energy production to optimize efficiency.
Develop standard operation procedures and quality or safety standards for solar installation work.
Create checklists for review or inspection of completed solar installation projects
Test or evaluate photovoltaic (PV) cells or modules, Perform cost reduction analyses for solar systems.
Evaluate financial models for solar installations, analyze costs and benefits of proposed designs or projects.
Who we're looking for:
University degree in Electrical Engineering and/or Solar System Engineering
Detailed knowledge of various different solar technologies for generation, storage and distribution
5+ years of experience with at least 2 years in the solar industry in the MENA / Africa region.
Detailed knowledge of regulations and incentives relating to solar and energy conservation in various countries
Good contacts with consultants, EPC contractors and prospective customers
The job will require travel 50% of the time.
Ability to travel to countries across the Middle East (including Yemen) and Africa region at short notice.
What's on offer:
Annual Performance Bonus (discretionary)
Airfare allowance
Family medical insurance
Contact
Job Ref: TI-pg4g
Your application will be sent to Shahab Mushtaq .