Submit your cv
Get started on finding your perfect job.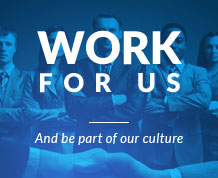 Head of Real Estate – Investment Banking
Posted on 7 Mar 2022
Location: Dubai
Banking and Financial Services, Property and Construction
Dubai, United Arab Emirates
Key Responsibilities will include:
Our client – a large bank is looking for a Head – Real Estate reporting directly to Head of Investment Banking in Dubai.
The primary job responsibilities is as follows:
Transaction Origination and Structuring: Market, originate and structure profitable financing and advisory solutions in coordination with relationship managers across the spectrum of IB products, with a focus on real estate in order to develop 'new to bank' and 'new to client' innovative products and deliver annual business targets
Transaction Management and Execution:
Manage the transaction execution team working on each deal, distribute workflow responsibilities in order to ensure the quality and integrity of information/legal documentation/financial modelling, customer expectations and deadlines are met and contractual obligations of the bank's mandates are fulfilled
Lead the structuring and execution of financing by assessing the borrower's criteria, market conditions/intelligence, conducting analysis of comparative borrowers/deals and determining appropriate transaction type, size, pricing and maturity in order to match borrower needs
Business Generation: Generate business ensuring 20% of transactions originated/executed by IB in a budget year are for 'new to bank' clients or 'new products' for existing clients in order to ensure IB real estate is able to achieve its budgeted annual income and expenses target
Relationship Management: Conduct senior level client relationship management in coordination with relationship managers, the bank's stakeholder relationship management and maintain contact with key banks/law firms and other sources of market intelligence/transaction referrals in order to support business growth.
Strategy and Plans:
In conjunction with, and as required by the Head of Investment Banking Group, contribute to the formulation, implementation and delivery of the Group's strategy in line with the bank's vision, mission, values and priorities
Translate the strategy into operational business plans for the short, medium and long term within the department(s) and ensure that performance is monitored, reported and delivered and necessary actions are taken to achieve the strategy and plans.
Leadership:
Equip the team and provide access to the necessary skills (experienced people, intellectual capital) and resources in order to be competitive in the market.
Liaise with senior team members and assist junior team members with transaction prioritization to ensure appropriate staffing on all IB/transactions and support business growth.
Financial: Recommend and manage the budget for the business area and monitor financial performance so that the business is aware of anticipated costs and revenues, areas of unsatisfactory performance and improvement opportunities are identified and addressed to ensure the budget is managed in line with requirements.
Who we're looking for:
We are looking for candidates who will lead & manage the real estate product line covering origination, structuring and execution of acquisition finance, leveraged finance and other related forms of bespoke real estate financing/advisory solutions and investment banking product transactions.
What's on offer:
Contact
Job Ref: TI-xo9d
Your application will be sent to Humair Khan.