Submit your cv
Get started on finding your perfect job.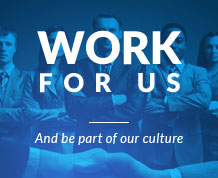 Our client, a newly created semi-government entity in Riyadh is looking for a pool of candidates who are specialized in the field of PMO, PPP & Privatization. This can include people who are currently holding Analyst to Director level position.
Posted on 2 Aug 2017
Location: Riyadh
Our client, a renowned MNC Bank based in Riyadh is looking to recruit an Investment Analyst under Investment Banking Division.
Posted on 2 Jan 2017
Location: Riyadh